I gave up on my blue taffeta dress quite some time ago. I had already decided to make something else for the event and it was just staring at me in my pile of failures. there were just so many things wrong:
The original idea of a draped bodice was just beyond my capabilities.
The icky polyester taffeta would be sooooo uncomfortable to wear.
The design doesn't have much mobility.
Completely unpractical to travel across the country in a plane with the giant petticoat.
Pattern Review.com was running a UFO contest in January so I thought it might be worth just finishing it for the contest and maybe I could even recoup the material cost with the gift card winnings. Spoiler Alert: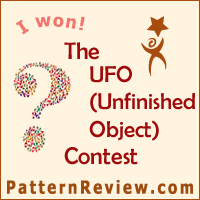 I found out about the contest on January 29 and procrastinated a few days before starting. It had to be submitted by Feb 4th and I wasn't sure I had time to do the dress justice.
I started with making the skirt. I want to do this before the bodice since I know that it will take up the most fabric and I wanted a properly full skirt.
To start I used the waist from a skirt pattern in Gertie's Ultimate dress book.
I placed it on the corner of the fabric and then used a tape measurer to mark a 30″ skirt around it. I cut one on a fold and two  on the salvage. I sewed the three panels together and pinned the box pleats in place, ironed them and basted it.
Since the taffeta unravels like a beast I decided to finish the top edge with some black hem tape so I won't have to worry about it as I handle it. Ialso finished the bottom with a blind hem.
Now onto the bodice. when we last left it looked like this
Despite all my efforts I could not get it to work. I would drape it, pin it, sew it, put it back on the dress form and suddenly it would transform into a tortured mess. I think I did 3 tries before I abandoned it.  A quick pivot and I ended up with this:
I had already drafted the bodice as I had intended the draped fabric to attach to it. I glammed up the neckline with some simple beading using grey glass pearls with smaller black iridescent beads flanking either side.
I'm not sure I will ever wear it out…I'm not sure I'll even keep it together, I mean this bodice is just too impractical. I may cut it up and turn the bottom into a skirt and salvage the beading for another project. Or perhaps draft another bodice with a little more coverage. I still don't think I will call it quits on this dress until I run out of fabric and can't do anymore! The skirt on OTOH is what retro dreams are made of. So much fabric and the perfect shape with the matching petticoat. I didn't even bother putting horse hair in the hem like I had originally planned.  I will certainly be coming back to this skirt design perhaps in a more  casual fabric.
Now it's off to fabric mart to spend my winnings. One thing's for sure, I am getting the Ginger Jeans pattern that I have had my eye on for months!